L'INTEMPORELLE – Now organic!
This is a light wheat beer in the Belgian style (witbier), with characteristic aromas of citrus and spice. It is low in bitterness.
Alc. 5,0%     IBU 15
TENE OUT OF TENE
This is a dry-hopped pale ale with medium body and aromas of tropical fruit. It is moderate in bitterness.
Alc. 5,1%     IBU 30
LE 7EME CIEL
This is a heavily dry-hopped, crisp IPA with aromas of pine and citrus fruit. It has robust bitterness.
Alc. 6,1%     IBU 45
LE DERNIER CRI
This is a New-England-style IPA with a complex grain bill that includes rye, wheat and oats, all of which contribute a silkiness to the mouthfeel. A specially selected yeast combines with large quantities of European and American hops, added on the cold side, for a taste bomb of stone fruit. It is moderate in bitterness. 
Alc. 7,7%     IBU 30
L'ELEKTRON LIBRE
This is a well balanced American style amber ale, lightly hopped to bring to the fore flavours of caramelised malt. It is moderate in bitterness.
Alc. 5,0%     IBU 30
L'AUTRE MONDE
This is a dark stout with intense aromas of coffee, chocolat and caramel, and notes of marmelade. It has a robust bitterness and is dry-hopped with Tree Frog whole coffee beans from our local craft coffee roaster Okapi Coffee.
Alc. 6,8%     IBU 50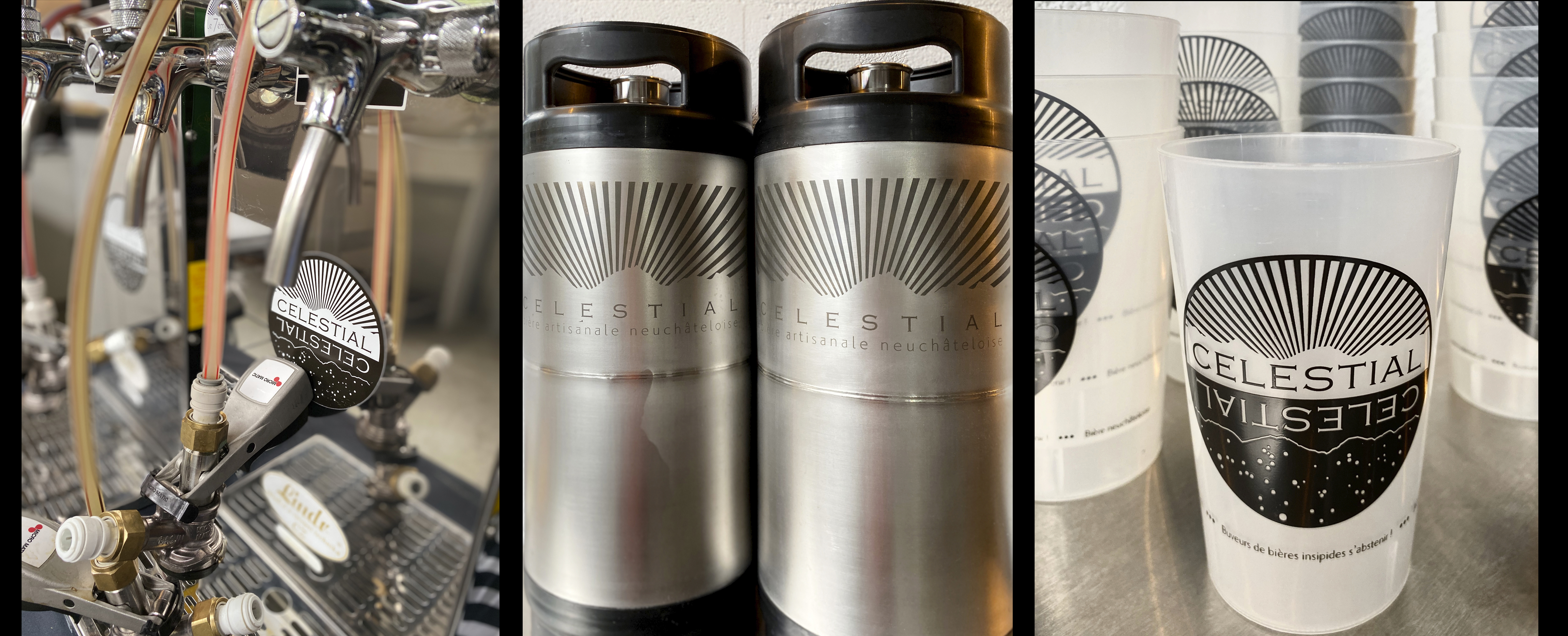 BEER ON KEG
Order any of our beers on keg for your parties, events, bars or restaurants. Our kegs hold 20 litres and have S-type heads.
Prices vary based on the style of beer. Please contact us for our price list.
We also rent taps, bottles of C02 and reusable plastic cups.
If you have a large order, we can lend you the extra material instead of you having to rent it.