VIRTUAL TASTING
Office blues? Try sociable social distancing with real craft beer and snacks. We offer virtual tastings for companies and institutions. We can tailor an event to your requirements or you can order the one in the photo above, which, for CHF 50 includes:
– a box of 6 craft beers
– a snack
– a bag of malted barley
– a bag of dried hop cones and hop pellets
– delivery in Switzerland
– a virtual event in English or French with taste appreciation, an explanation of the brewing process, a guided tour of the brewery and a Q&A session
Write to us at contact@celestial.ch or call +41 79 284 62 97
CRAFT BEER MADE BY CELESTIAL, AN INDEPENDENT, FAMILY-OWNED BREWERY
Not everyone likes all the styles of beer out there and that's okay.
We won't compromise on our own styles and enjoy creating intense and expressive beers that please some of the people all of the time.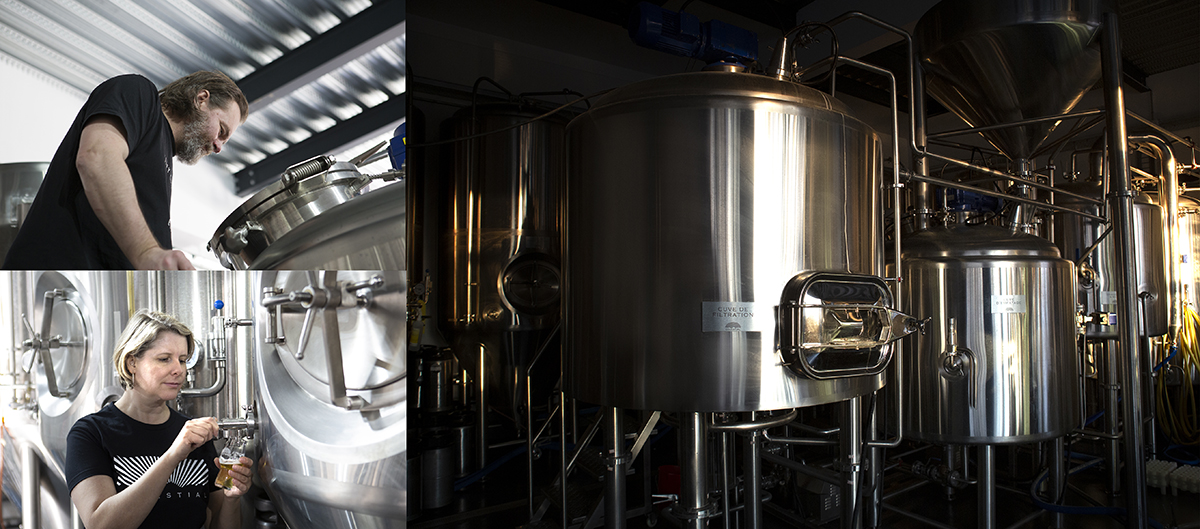 OUR LOCATION
Brasserie Celestial is located on the shore of lake Neuchâtel, near the city of Neuchâtel, about 200 metres from La Tène Beach.
The brewery is open for bottle sales from 2 p.m. to 6 p.m., Tuesday to Saturday.